Dates-
8u July 11-13 cost $240
9u July 25-27 cost $415
10u July 25-27 cost $415
11u July 25-27 cost $475
12u July 11-13 cost $475
15u July 18-20 cost $575
16u July 18-20 cost $575
Players Celebrate the 1st Annual Cougars Elite Golf Tournament!
Cougars Elite Baseball would like to thank all players that participated in our tryouts for 2014. Our Evaluators and Coaches were extremely impressed with the talent that came out to the field for all age groups. We wish all players that participated the best of luck in 2014 as they follow there baseball dream.
| | | | | |
| --- | --- | --- | --- | --- |
| 8U: | 9U: | 10U: | 11U: | 15U: |
| Joey M | Brian T | Jaden M | Victor Alongi | Cesar Agron |
| Orlando F | Aiden S | Chris M | Spin Blazek | Vince Alongi |
| Derrick A | Justin M | Zack A | Korey Canton | Patrick Bigham |
| Ryan G | Cayden M | James C | Jimmy Stewart | Dan Borg |
| Jonathon M | Zach M | Bradon C | Tyler Henshaw | Sam Cestra |
| Joshua C | Nathan M | Greyson M | Aidan Schlarbaum | Dan Chatterton |
| Joshua O | Gavin B | CJ T | Will Van Fleet | Jack Fiorille |
| Kyle Z | Eric M | Devon P. | Cullen Beck | Matt Hourihan |
| Tyler C | Jefferey B | Marcus H | Ryan Wilmer | Ryan Price |
| Jack C | Ryan H. | Lance W | Josh Turpyn | Alex Rodriguez |
| Connor O | | Nick J | Chase Dickens | Nick Teerlinck |
| Roger | Alternates: | | | Jason Tisa |
| Angelo M | Tommy Tisa | | | |
| | | | Alternates: | Alternates: |
| | | | Jayden Harris | Mitch Henshaw |
| Hippolito | | | Sam Worth | Ray Matos |
Make up date for 9U through 12U
Date: Friday 8/30 at 6:00 PM
Location: Grace and Truth Sports Park
Once make up dates are completed we will announce the final rosters for each team.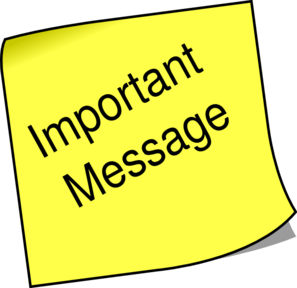 The Rochester Cougar Elite Team is the best travel baseball organization in the Greater Rochester area. We are now holding an open tryout for our open 2014 roster spots for all age groups. The tryouts are open to anyone and will be held at Grace and Truth Sports Park, the best venue in Rochester!
Some of the great reasons to play for Cougars Elite:
Experienced Coaching Staff including current varsity coaches and former star college players

Top sponsorships allow us to give the players the best possible experience!

Play exclusively at Grace and Truth Sports Park the best complex in the Rochester area

Professional instruction over the off-season at discounted rates

Hitting clinics hosted by various college and varsity coaches

Discounts for training at Athletic Republic exclusive for Cougars Elite players

We have earned the respect and are considered one of the top programs on the East Coast

Cougars Elite hosts the Rochester Baseball Classic one of the top tournaments in the region!
We are the only program in Rochester that travels with all age groups outside of the area to face the best competition around!
The young 10U Cougars Team continued there tournament success by winning the Prestigious Rochester Baseball Classic tournament. This high level tournament was filled with top teams from Rochester, Buffalo and Canada. The Cougars began the tournament on a high note with a strong showing against Irondequiet and winning 15-5. Pool play continued with the Cougars defeating a battle tested Brockport Bisons team 6-5. Pool Play ended with a dominant 19-5 victory over Hilton. First Playoff game came against the Brockport Bisons. While the game was competitivethe Cougars came out on top 8 to 3. This lead to a Championship game vs Faiport who was also undefeated coming into the game. The Cougars came out focused and took control the the game in the 3rd inning and did not look back. Final Score was Cougars 14 - Fairport 3. Congrats to the young Cougars who have now played in 3 championship games out of 4 tournaments. USSA Memorial Day tournament, Battle of Falls in Buffalo and Rochester Baseball Classic (winning 2) of 3 with a 2-1 lost in Battle of Falls and in Hilton tournament just missing out with a 3-1 record. Unfortunately there was no playoffs and Cougars lost a tiebeaker for final 2. Great Job Boys !
Cougars Elite Baseball would like to congratulate the 10u Cougars for another outstanding tournament performance at this years Penfield Summer Slam. The 10u Cougars outscored opponents 47 to 0 with 2 no hitters in pool play. WOW! The championship game matched up Penfield vs Cougars with the Penfield team prevailing 7 -2. Congrats toPenfield and Congrats to the 10u Cougars for making it to the championship game for the fourth time in five tournaments. What a incredible accomplishment for these young ball players.
The Rochester Cougars 8U Team went 5-0 in the tournament averaging 19 runs a game. They beat a very good RH team in the finals 12-8. The Cougars came out hitting putting 6 runs up in the first hitting and held on from there. The team hit well and made the plays they needed too. Throughout the tournament the team played great defense. The 8U team only gave up 1 run in 3 separate games. A great bunch of kids that play very well together.